In May 2020, The University of Manchester hosted its annual Making a Difference Awards where numerous members of staff and students from the Faculty of Biology, Medicine and Health were recognised for their work and its impact on society. Fifth year dentistry student Sophie Pathmanathan was highly commended at the event for her work with The Manchester First Language Community Project. Below, she explains what the project is all about and discusses the impact it has had on some of Manchester's communities…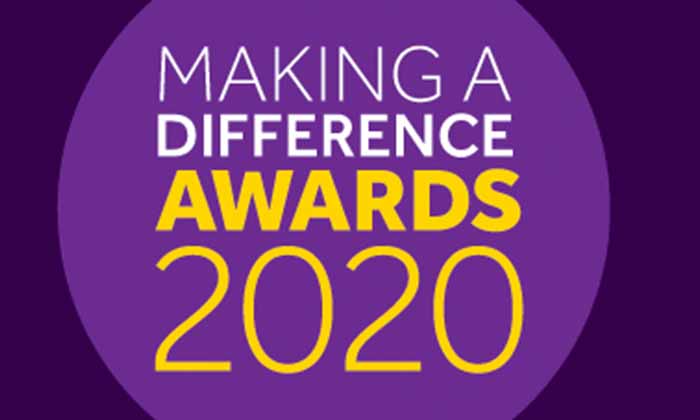 Project background
This project started in 2018 when I was in third year. Dr Senathirajah Ariyaratnam and myself identified difficulties with regards to access to dental care for "at risk patients" who were unable to speak English. We decided to carry out a pilot project in a local Tamil school in Manchester as both myself and Dr Ariyaratnam are Tamil. This enabled us to provide oral hygiene instruction and diet advice to children, as well as offering dental care advice for patients who did not speak English and experiencing dental related issues.
We decided that it would be a good idea to utilise the multicultural background of students from the University of Manchester to help improve access to dentistry for patients unable to speak English. Multiple dental students are involved, this is an opportunity for ANY dental student to participate in to help them improve their communication skills with patients and also to help educate the community in Manchester.
Project aims
The aim of this project is to provide dental education to patients who do not speak English, as these patients are often at higher risk of dental related pain. It also helps bridge the gap between patients who do not speak English and their access to dental care, as we are able to educate them on the resources available to them and help them register with dental practices.
The first language project also aims to identify and gather groups of dental students with dual or multi language skills and connect them with appropriate communities through community- school visits. Once a link has been established between students from community schools and the dental school, oral health teaching exercises can be extended to parents.
The project also provides dental students the opportunity to embrace and learn about different cultures, improving their communication skills in practice whilst benefiting the local community. Additionally, it also gives students the opportunity to learn more about dentistry in a different environment to the dental hospital and become part of the bigger picture of implementing oral hygiene.
Our work so far
Sine our first visit to the Tamil school, we have been making annual visits where have done a number of different things. We have a dental stall at the Tamil School's Sports day where we offer oral hygiene advise and general dental advise. We do this in a number of ways including providing educational games for children based on the importance of diet and how it affects your teeth, giving out tooth paste and toothbrushes and demonstrating correct brushing techniques, and providing leaflets for parents containing information on how best to look after children's teeth.
We also provide mentorship for A-Level students for university applications. We found that in the Tamil school that although students want to go to university, they have no guidance with regards to the application process for highly competitive courses such as medicine and dentistry. We have been able to help students in regards to the application process and we are also looking to get Manchester's medical students involved too to help the students at the school who want to study medicine at university.
Alongside a group of students at the school we have also organised a school play highlighting the importance of oral health. The play was for parents with the aim being to educate them so that they can then educate others. The play was performed in both Tamil and English so that parents who did not understand English were also able to learn about oral health.
Project highlights
The main highlight has been being able to help people with their dental issues who were struggling to gain access to dental care. Dental pain is one of the worst pains to deal with, so by educating and informing these patients about the resources available to them we are really able to make a difference to these patients lives. It was also really enjoyable spending time and building a rapport with the children of the Tamil school, helping them with university applications and acting as a mentor.
Manchester's support
As mentioned earlier, Dr Senathirajah Ariyaratnam has been a massive support and leader throughout this project. He gave an oral cancer awareness presentation at the Tamil School, liaising with students to provide information on the importance of oral cancer awareness and the key signs and symptoms to look out for.
I was also grateful to be recognised at the university's Making a Difference Awards, alongside other amazing projects. It is so nice to see the social responsibility impact that The University of Manchester has on the community and the world! I am hoping that in the future I can also take part in other projects.
The future
The project is an ongoing one and I am hopeful that it will continue to expand to other communities around Manchester following my graduation. Two students from the younger years, Tanya Mehra and Rachel Chen, have taken over the lead of this project and will be looking at expansion right away.
On a personal note, I am hoping to become a General Dentist after graduation, however, I am also keen to volunteer abroad and in the UK to provide dental care to patients that need it the most.